Last Action Hero
Notes by Ian McKellen
Last Action Hero has a witty premise designed to appeal to cinemagoers who enjoy the idea behind the rides at Universal Studios and Disneyland. Its young hero, watching his favorite action hero onscreen, walks through the silver screen and becomes a part of the action beyond.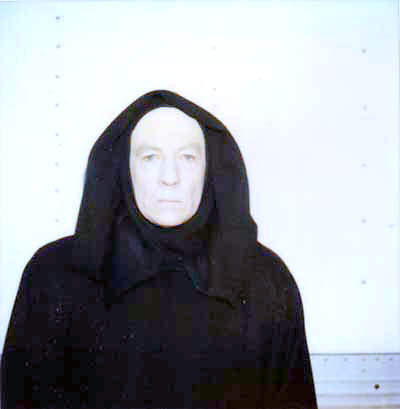 At the climax, Arnold Shwarzenegger is stalked by "Death," the hooded character who plays chess with Max von Sydow in Ingmar Bergman's classic The Seventh Seal. I was "Death" and I enjoyed walking in bald pate and white face through Times Square. On "action" the artificial rain fell on the busy traffic. On "cut" the rain stopped - and so did the traffic, which then reversed back to its start position. I hadn't realised that the yellow cabs and limos were all part of the film. So you can cheat Death after all.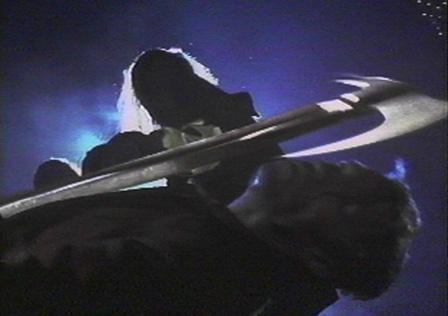 I had only a brief scene with Schwarzenegger, who off the set spoke German. His body double, who substituted for the star in his action scenes, achieved a foolproof likeness with the aid of a wig and a false chin. I was shown a Polaroid of the two of them together and asked to guess which was the double. I got it wrong.
The director John McTiernan was impressive in his jeans and cowboy boots, almost as butch as Arnie. He didn't give me much help, but then the part wasn't extensive. As is increasingly common, he viewed the action on a video monitor rather than from behind the camera. When the video link broke down he complained: "So now I've got to look at the actors." I retorted "And I've got my eye on you Mr. McTiernan." — Ian McKellen, June 2000

In dressing room


As "Death" in a bald cap